We will help you clean, or you can just sit back, relax and tell us what needs to be done!

Tired of looking at that pile of dirty laundry? Do you have closets that need to be re-organized? Help is on the way!
How about sending our cleaners to a relative or a friend as a gift!

With the HOLIDAYS coming, couldn't you use an extra pair of hands?

If you think our services interest you, click on the link to our service description page to see all that we offer!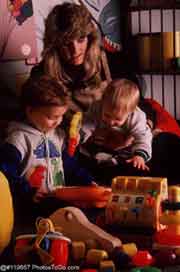 You get to do this(Enjoy time with the children) Or like I said sit back and relax, and let us do the work.

Hours Available:

Days, Evenings, Weekends, or at your convenience